Background Checks for Commercial Transportation
Build Exceptional Supply Chains with Comprehensive Background Check Services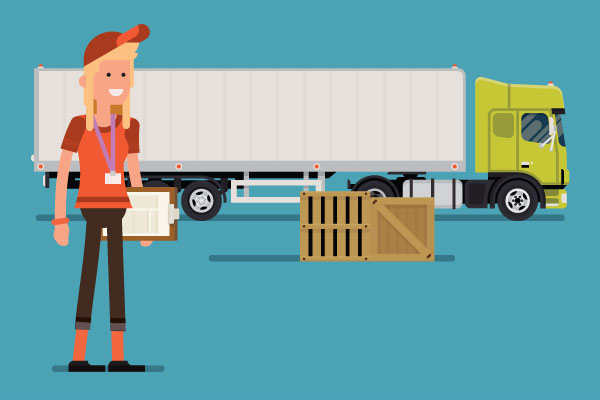 Background checks for transportation are one the most effective tools to protect your supply chains and ensure goods reach their intended destination without disruption. Internal losses and theft continue to pile up across the rail, logistics, and cargo industries. Background checks for employment can mitigate losses and reduce fraud throughout your business.
Unfortunately, many logistics companies must look within their own company to address internal losses. Internal theft is all too common for the industries that transport precious goods, and a background check for employment, either pre-hire or on existing workforces, can ensure those that work for your company are honest and dedicated. Conduct background checks for drivers alongside ISB Global Services and hire warehouse and logistics professionals free from problematic criminal and driving histories.
Contact a Specialist
Background Check Solutions for Commercial Transportation
Screen and conduct deep criminal background checks tailored to the needs of the trucking, public transportation, aviation, and rail industries. Explore our full menu below:

Employment History Verification
Spot dishonest applicants throughout the hiring process and ensure their claims regarding past employment are truthful.

Motor Vehicle Record Search
Uncover driving records of candidates with poor driving habits, including speeding and DUIs.

Financial Record Checks
Take a closer look at the financial records of new and existing employees with credit checks.

Supply Chain Security
Take preventative measures with PULSE, the comprehensive suite of cargo loss and supply chain security tools.

Education and Professional Credential Verification
Verify education and training claims made by candidates and employees.

Identity Verification
Ensure candidates are whom they say they are with facial recognition software via our mobile ID verification tool.

Social Security/Social Insurance Number Tracing
Confirm the validity of a SIN or SSN and ensure candidates have been truthful; verify given names, date of birth, and past places of residence.

Social Media Search
A deep social media search can reveal controversial opinions and problematic behavior of candidates or employees.

Domestic Terrorism Watchlist Search
Uncover if candidates have been flagged for or suspected of being part of a terrorist organization.
Background Checks for Transportation: Contact Us Today
Ready to take the next step? ISB's offerings can be tailored to your business's needs, with services available for multiple industries, including rail, public transit, airlines, logistics, and more. Contact one of our customer service specialists and learn more about what ISB can do for your company.
Contact a Specialist